Eric E. Schwabe, MS, PTVestibular Physical Therapist
Mar 19, 2014
|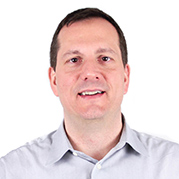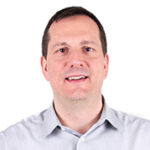 A driven, passionate healthcare clinician, Eric brings to NYSMI a blend of strong clinical background, research and teaching experience to enhance patient care and maximize outcomes. Prior to joining NYSMI, Eric worked in New York City as a Supervisor, leading a team of clinicians at New York Presbyterian Hospital – Weill Cornell and at the Mount Sinai Medical Center where he was appointed as advanced clinician in the treatment of traumatic brain injury, Over his 18 year tenure at NYPH and Mount Sinai, Eric developed advanced clinical skills and knowledge in the assessment and treatment of patients with brain injury, vestibular and various neurological and orthopedic diagnoses.
Eric has extensive experience and training in the treatment of patients with vestibular dysfunction. He has been invited to lecture on the subject at large medical conferences and as an adjunct professor at a number of metropolitan physical therapy programs including Long Island University, Columbia University, Mercy College and Touro College. He is excited to bring his unique blend of expertise in the realms of vestibular rehabilitation and traumatic brain injury to NYSMI in the care of patients suffering with post-concussion syndrome.
In addition to his clinical experience, Eric enjoys contributing to the rehabilitation community through his involvement in clinical research and clinical education. In the past, and present, he has served as a clinical mentor to Mercy and Hunter College students, assisting them with their Doctor of Physical Therapy capstone projects as well as served as a Master Clinician for NYU's doctoral of physical therapy program. Eric has presented collaborative research at the American Physical Therapy Association's Combined Section Meeting on subject matters related to the benefits of yoga on the reduction of anxiety and pain; validity of a battery for fitness assessment of children and teenagers with obesity; and finally on stroke measures as a predictor of performance in acute stroke patients. He is excited to continue this passion at NYSMI researching the rehabilitation of patients suffering concussion.
When Eric is not helping others improve their function and performance, you'll likely find Eric enjoying time with his wife and two children.
EDUCATION
BS, SUNY Albany; PT Degree Long Island University- Brooklyn
PROFESSIONAL AFFILIATIONS
American Physical Therapy Association, Vestibular Disorders Association (VEDA)
SPECIALTIES
Vestibular Rehabilitation, Neurologic Rehabilitation, Post-Concussion Care
PUBLICATIONS
Cancer Rehabilitation: Principles and Practice, Michael Stubblefield, MD, Michael O'Dell, MD, Published 2009 Demos Medical Publishing, Inc Chapter: Rehabilitation of Adults with Brain Tumors, Michael O' Dell MD, C. David Lin MD, Eric Schwabe PT, Tara Post OTR, Erin Embry SLP
"The Wii Gaming System for Rehabilitation of an Adult with Lower Extremity Burns: A Case Report", SK Yohannan PT MS, EE Schwabe, PT MS, G Sauro PT, C. Polistena BA, D Gorga PhD, RW Yurt MD FACS Games for Health, Volume 1, Issue 1, 2012 pp. 62-68
"A Comparison of Two Balance Measures to Predict Discharge Perfromance in Inpatient Stroke Rehabilitation", Michael W. O'Dell MD, Jessica Au MD, Eric Schwabe MS PT, Holly Bastistick DPT, Paul Christos. Journal of PM&R, Volume 5, May 2013, pp 392-399.