Marie Serina, RN-BC, MA, FNP-BC
May 23, 2014
|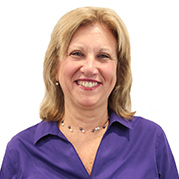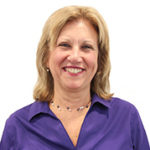 Marie Serina is a Family Nurse Practitioner at the New York Institute of Sports Medicine, specializing in Concussion Care. She also practices in the Occupational Health Office, at the Hospital for Special Surgery in Manhattan New York. In her current practice she also serves as a clinical preceptor for Advance Practice Students from Molloy College and Hunter College.
Her previous roles have been with The College of New Rochelle as Director of College Health Services as an administrator and clinician and Adjunct Faculty in the School of Nursing. She has worked in Primary Care at a Westchester Neighborhood Health Center and Lincoln Hall.
As a Registered Nurse, Marie worked at Westchester County Medical Center, Bronx Municipal Center and Montefiore Medical Center in the Intensive Care Units and was the Medical Director at a children's Camp. She has also lead multiple international community service trips to provide healthcare to under-served women and children.
Marie is passionate about "healthy lifestyle promotion" with extensive experience in designing and delivering health and wellness programs. She collaborates with community organizations, sports teams, school officials, private practices to present lectures on Concussion Management. The primary focus is educating on prevention of Traumatic Brain Injury and health promotion. She serves on the Hospitals Wellness Committee and works as a Wellness Coach.
She received her Registered Nurse Degree (RN) from Misericordia School of Nursing, Baccalaureate of Science in Nursing (BSN) from Pace University, Masters of Art in Nursing Education from New York University (MA) and Family Nurse Practitioner (FNP-BC) degree from Pace University. She is certified as a Family Nurse Practitioner by the American Nurses Credentialing Center , Certified in Concussion through Impact Applications, and in Healthy Coaching Behaviors by the Cooper Institute. She is an HIV and Aids Counselor certified through the Aids Institute She is a member of the New York State Nurse Practitioner Association.
Marie is an avid gardener and enjoys exploring the world by traveling to intriguing places. In her spare time she can be found skiing the Alps, relaxing at the beach, riding her bicycle or sitting on her front porch reading a book.