Carolyn Thompson, DOPhysical Medicine and Rehabilitation
Sep 18, 2015
|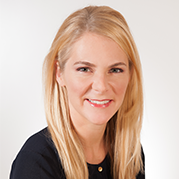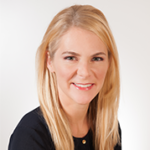 Carolyn Thompson, DO, is board certified in Physical Medicine and Rehabilitation (PM&R) and is fellowship trained in Interventional Spine and Sports Medicine. She specializes in non-operative management of sports injuries, spine conditions, and general musculoskeletal problems.
Dr. Thompson received her undergraduate degree from the University of California, Berkeley before attending medical school at Western University of Health Sciences. She completed her residency at New York Presbyterian – Cornell and Columbia and pursued a subspecialty fellowship in Interventional Spine and Sports Medicine at Columbia University. During her fellowship, she developed a particular interest in the use of ultrasound for both diagnostics and treatment.
She uses a multi-disciplinary approach to treatment, using targeted physical therapy, oral medications, specific exercise programs, regenerative treatments, and when necessary minimally invasive procedures with ultrasound and fluoroscopic guidance. Some of these procedures include: epidural steroid injections, facet joint injections and cyst aspirations, peripheral joint injections, trigger point and ligament or tendon sheath injections.
Dr. Thompson has provided medical coverage for several sporting events ranging from high school, collegiate and professional level athletics to the New York Marathon and has presented at a number of national conferences. She is a member of the American Association of Physical Medicine and Rehabilitation, International Spine Intervention Society, and the American Medical Society for Sports Medicine. Additionally, Dr. Thompson is a Clinical Instructor in the Department of Rehabilitation and Regenerative Medicine at Columbia University.
Education and Training
Undergraduate: BA, Mass Communications, University of California, Berkeley,
Medical: DO, Western University of Health Sciences
Residency: Physical Medicine and Rehabilitation, New York Presbyterian – Cornell and Columbia
Fellowship: Interventional Spine and Sports Medicine, Columbia University
Clinical Expertise
Back pain
Tendinitis/tendinopathy
Injury prevention
Bursitis
Sports injuries of female athletes
Regenerative medicine
Joint pain
Sciatica
Arthritis
Stress fracture
Spinal injections
Carpal Tunnel syndrome
Sprains and strains
Musculoskeletal ultrasound
Overuse injuries
Platelet-rich plasma (PRP) therapy
Running injuries