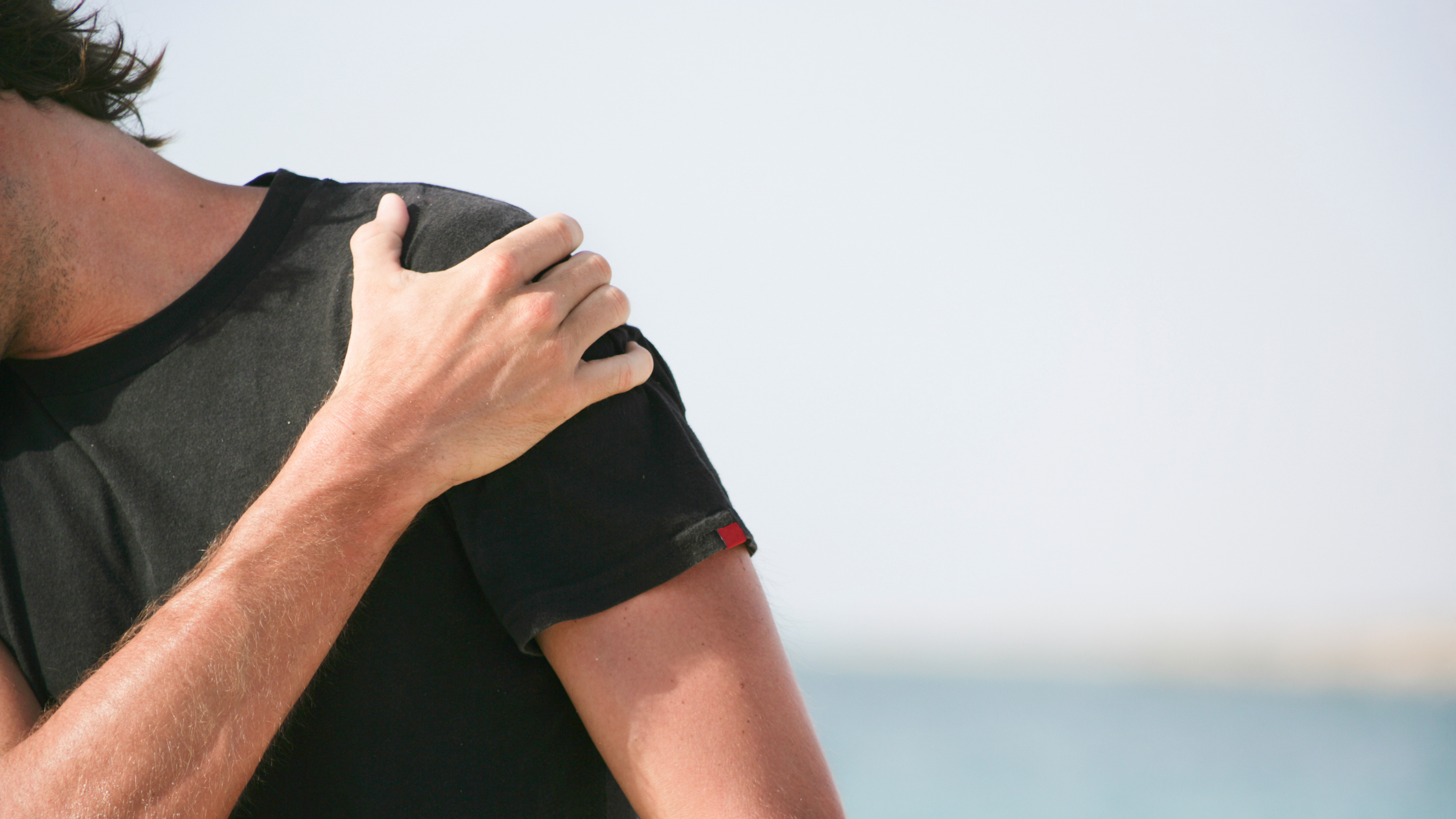 14 Dec

Recovering From Deltoid Injuries During The Holiday Season

Have you been experiencing pain and tenderness in your shoulder? This can be a result of an injury to your deltoid muscle. While this pain can put a damper on your holiday activities this season, you do not need to resign yourself to living with discomfort and impaired function. At New York Sports Medicine Institute, we are highly experienced in diagnosing and treating deltoid pain and injuries. Continue reading to learn more about recovering from deltoid issues during the holiday season.
Deltoid Pain
The deltoid is a large and powerful muscle in the shoulder joint necessary for all types of athletic endeavors and everyday tasks. The deltoid muscles' significant action is to lift the arm out to the side of your body and to assist in forward elevation. Along with the rotator cuff, this muscle helps stabilize the shoulder joint. Deltoid strains are a common injury for individuals who perform many strenuous exercises or athletes who repeatedly use their shoulders. The deltoid can be overextended when lifting too much weight or with throwing movements. Long periods of overuse to the shoulders can easily produce strains that cause pain centered at the front, side, or back of your shoulder. Symptoms of a strained deltoid will depend on the degree of the injury, but some symptoms may include:
Bruising.
Swelling.
Soreness and pain at rest.
Muscle stiffness.
Limited range of motion.
Loss of motion.
Recovering From Deltoid Pain
When you're suffering from deltoid pain, all the festivities of the holiday season can become diminished. Certain activities happen during the season that can aggravate your shoulder joint. Here are some of the ways we can address deltoid pain:
Non-Surgical Treatment – If the source of your deltoid pain is mild or a chronic condition, you may not require surgical treatment. Rest, ice, and heat are the best first steps for your recovery. You can also take anti-inflammatory medications to soothe the pain. While you may be able to successfully treat your pain at home, we suggest seeing an orthopedist to rule out more serious problems and help you avoid developing more severe complications.
Exercises – Exercises are often recommended for deltoid pain. Your treatment regimen will depend mainly on your pain or injury severity and whether you have any underlying conditions. Stretching and strengthening exercises and gradual conditioning can help you recover.
Surgery – If you suffer a deltoid tear, you may require surgery to correct this issue. Our team is well-versed in deltoid injuries and will evaluate your condition to determine the best course of action.
Taking steps to prevent deltoid injuries can help you get through this holiday season pain-free. Most deltoid injuries come from repetitive movements. Holiday decorating can put a lot of strain on your shoulders, and lifting heavy items around the house can contribute to deltoid injuries and pain.
Avoid pushing through your pain to complete everything on your to-do list, and give your shoulder breaks during activity. If you're about to engage in strenuous shoulder activities, it's essential to warm up your deltoid muscles. Keeping these muscles warm and ready for action will decrease the likelihood of irritation and inflammation afterward. Lastly, one of the most critical steps for injury prevention is maintaining a healthy and active lifestyle. Our team at New York Sports Medicine Institute can help you find practical exercises to incorporate into your routine and keep you fit.
Contact Us
Deltoid pain is an unfortunate issue that plagues your daily life, especially during the busy holiday season. Shoulder pain may slow you down over the holidays, but working with our team at New York Sports Medicine Institute can help you make a speedy recovery. Be sure to contact our highly specialized physicians today and request an appointment.